Haunted Houses, Spook Walks & Other Halloween Attractions in Gilmer
Whether you're from Gilmer, or you're simply visiting this Halloween Season, there are plenty of festive fun to enjoy this Halloween Season. If you're looking for a day of family fun in a pumpkin patch, or spending the evening Haunt hunting with friends is more your speed, Gilmer has plenty of exciting Autumn activities to enjoy this October. Halloween comes around but once a year, so if you're passing through Gilmer this Fall, make sure to not miss out on the thrills, chills, and scares this year!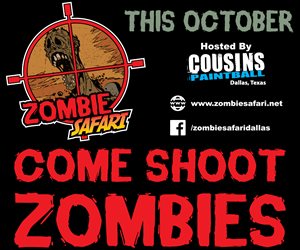 Located in Forney
Open today!
Just 20 minutes from downtown Dallas a Government cover up has gotten out of control. U.S. Military Helicopters transporting "Biohazard" materials from Fort Mead, Maryland to the Nevada Testing Grounds has crash landed in Forney, Texas! The surviving soldiers, rescue team, and members of the clean Read More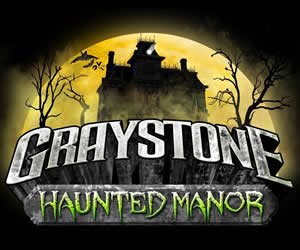 Located in Longview
Open today!
Back in the 1800's, Dr. Grigor Von Graystone, his wife, and three children fled into exile from their homeland. They settled in Longview, Texas, and lived quietly in their Manor on the hill. One Hallows Eve, something went wrong - terribly wrong. A green eerie glow had enveloped the manor. A deep Read More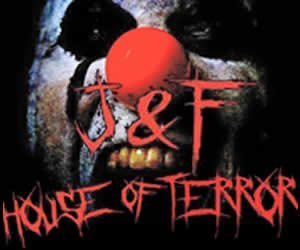 Not a cheesy Haunted House Zip Line in total darkness on our 900' line over the bog only to be greeted by a zombie and then two more zip lines into the swamp abyss. That's if you are brave enough after the creatures of the night swamp walk, thru the tomb of the dead and the horror maze. Nothing like it anywhere in America, you be the judge. Advance reservations a must, don't...

Read More

Categories: Haunted Houses | Haunted Hay Rides | Zombie Hunts & Shootouts | Haunted Mazes / Haunted Corn Mazes | Spook Walks / Haunted Trails | Halloween Parties & Nightlife | Scream Parks | Hay Rides (Kid Friendly) | Not-So-Scary Haunted Houses (Kid Friendly) | Kids Parties | Mazes / Corn Mazes (Kid Friendly) | Other Events

Views:
33,478
Photos:
Rating:
-
Reviews:
0

Just 20 minutes from downtown Dallas a Government cover up has gotten out of control. U.S. Military Helicopters transporting "Biohazard" materials from Fort Mead, Maryland to the Nevada Testing Grounds has crash landed in Forney, Texas! The surviving soldiers, rescue team, and members of the clean up crew have been INFECTED by a Virus! We need you to help stop the spread of...

Read More

Categories: Haunted Hay Rides | Zombie Hunts & Shootouts

Back in the 1800's, Dr. Grigor Von Graystone, his wife, and three children fled into exile from their homeland. They settled in Longview, Texas, and lived quietly in their Manor on the hill. One Hallows Eve, something went wrong - terribly wrong. A green eerie glow had enveloped the manor. A deep low rumble drifted down from the hill and resonated to the very soul of the town. Then...

Read More

Categories: Haunted Houses | Spook Walks / Haunted Trails | Scream Parks

Haunted Attraction

Zombie Attraction

Farm Attraction

Hayride

Pumpkin Patch

Corn Maze

Escape Game

Ghost Tour

Halloween Party

Other Attraction