Five Texas Real Haunts That Will Have You Believing in Ghosts Immediately
Home » Blog » Halloween Headlines, Real Haunted Places
November 13, 2017 By Cait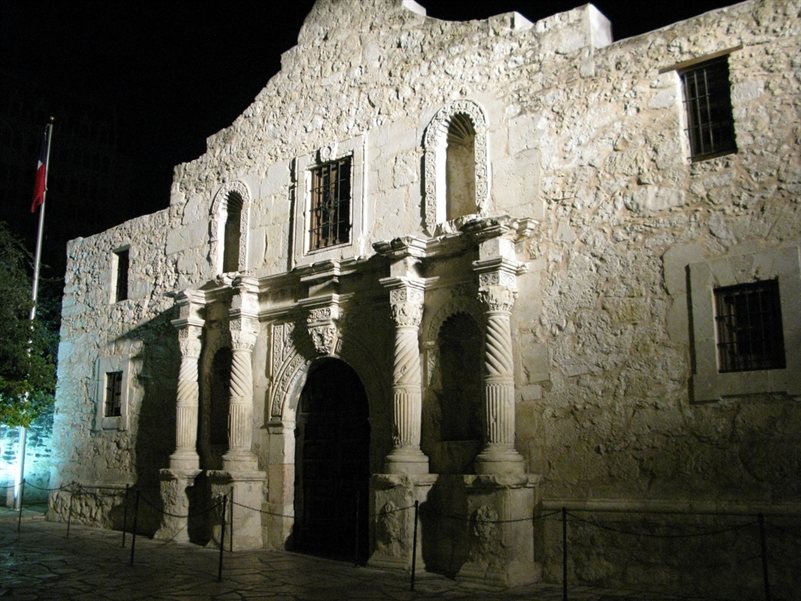 Anyone who's been to The Alamo can attest to the building's larger than life haunted presence.
Photo by:
Frankie Leon, via Flickr. (CC BY 2.0)
Are you afraid of things that go bump in the night? No? Well you should be. Whether or not you're a true believe when it comes to ghosts and paranormal activity, there are some places in Texas that are simply too haunted for even the biggest of skeptics to deny.
The state of Texas is rich with centuries worth of fascinating history, which means (you guessed it), it is also rife with historical sites of conflict, which more often than not, are home to spirits that simply couldn't move on from this world to the next one.
Still not convinced of the Haunted History of Texas? Head over to our Real Haunts Guide, where you'll find the scoop on all of the biggest real haunts across the state of Texas!
Have You Ever Had a Paranormal Experience at a Real Haunt?
Share Your Experiences in the Comments Below!