Stephen King Weighs in on Doctor Sleep Bringing the Next Chapter of The Shining Story to Theaters
Home » Blog » Halloween Headlines
November 8, 2019 By Wendy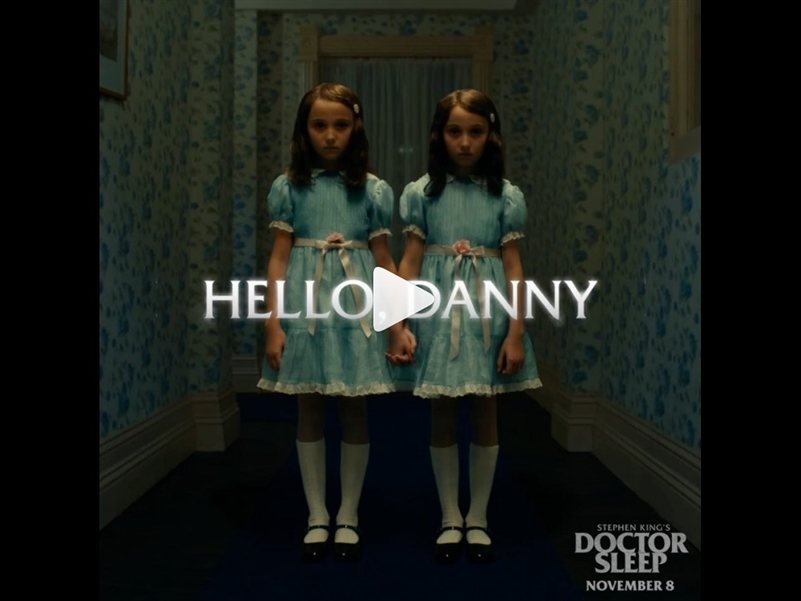 Doctor Sleep in theaters Nov. 8th
Photo by:
Doctor Sleep Movie via Instagram
Stephen King's Doctor Sleep opened in theaters on Nov. 8th, bringing the audience along on a horror event that's been 40 years in the making. Forty years after a terrifying stay at the Overlook Hotel in The Shining, Danny Torrance is now grown, but he's still scarred by the trauma he endured there.
Ewan McGregor plays as Danny Torrance, the young son of Jack Torrance from The Shining. The film also stars Rebecca Ferguson as Rose the Hat and Kyliegh Curran as Abra.
Critics have called the film "terrifying," "gripping" and "a shining horror masterpiece." Opening weekend was expected to bring in between $20 million and $25 million, but it fell short of that with only $14.1 million from domestic ticket sales.
But do those numbers really matter?
Stephen King himself weighed in agreeing with what author Matt Serafini tweeted that: "If you liked DOCTOR SLEEP, don't spend the weekend moping over box office. Talk about the film, what you dug, and inspire others to check it out. Let your championship be meaningful that way. Don't let everyone's hard work be immediately reduced to and defined by numbers."
King added to the point in a tweet: "It's a terrific movie. Take a friend and dig the vibe."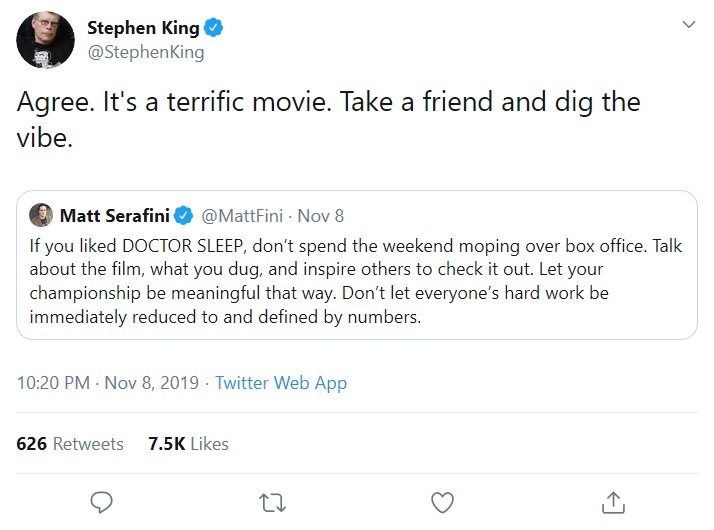 Check out the movie trailer to Doctor Sleep below!