Starbuck's Phantom Frappuccino Perfect for a Taste of Halloween
Home » Blog » Halloween Headlines
October 26, 2019 By Wendy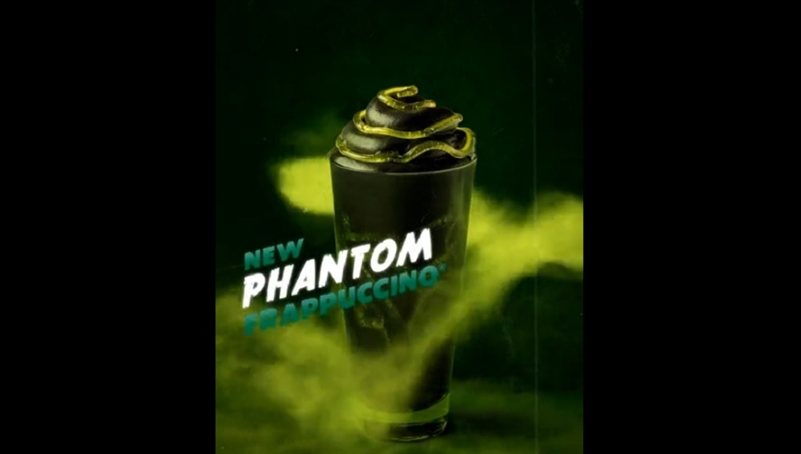 Starbucks' Phantom Frappuccino
Photo by:
Starbucks
Check out Starbuck's latest Halloween-themed product called Phantom Frappuccino. The drink's distinct color is created using Charcoal Powder and the drink includes "coconut milk, mango essences and a ghoulish lime slime made with spirulina to deliver a light and fruity taste extravaganza," according to Starbucks' blog post from earlier this week.
Visually the drink is the perfect look for Halloween. It brings shivers right down the spine.
But here's what you don't know that's a surprise to many. Starbucks says:
"The Phantom is vegan too!"
It's only available in Europe, Africa and the Middle East from Oct. 26-31.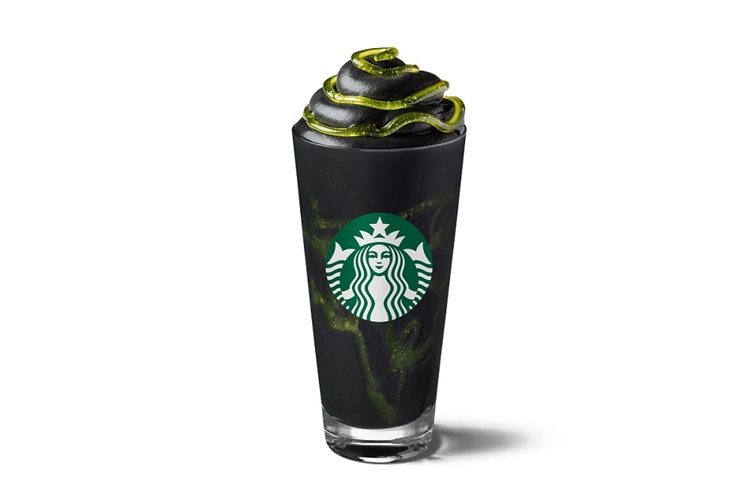 Photo by Starbucks
Unfortunately, the U.S. is not getting a Halloween-themed drink. In a company statement to USA Today, it said: "There is no Halloween Frappuccino blended beverage in the U.S. this year, however customers looking to celebrate the season with a Frappuccino can enjoy Pumpkin Spice Frappuccino or Salted Caramel Mocha Frappuccino."
So, unless you're traveling abroad the Phantom Frappuccino from Starbucks is only going to be a Halloween tasting to the eyes.