Texas Has New Top Halloween Candy for 2017 - Which Halloween Fave Sold Close to 2 Million Lbs in The Lone Star State?
October 19, 2017 By Cait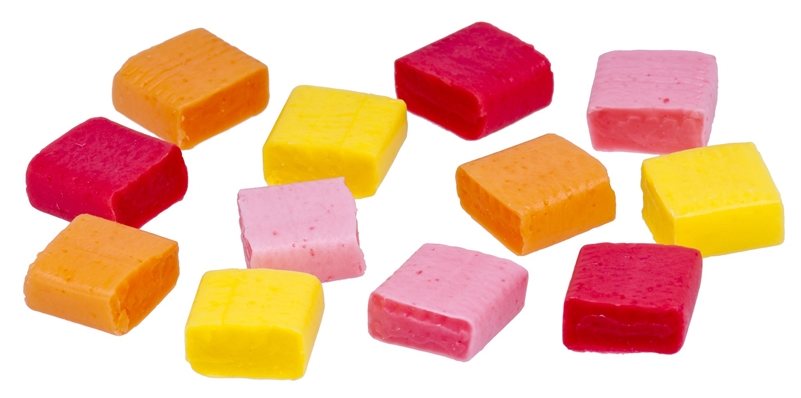 Starbust Came In as Texas's Top Candy for 2017.
Photo by:
Photo By Pixabay.
Can you guess what The Lone Star State's favorite Halloween Candy is for 2017? Selling almost 2 million pounds, and knocking Reese's Cups out of the #1 Spot from last year, it looks like Texans have gone in a completely different direction when it comes to their favorite sweet treats for the 2017 Halloween Season.
According to CandyStore.com's annual Halloween Popular Candy Study,this year's most popular Halloween Candy for Texas is Starburst! Beating out Reese's Cups, the reigning candy king of 2016, Texans are enjoying MILLIONS of pounds of Starburst this Halloween. Still looking for your chocolate fix? Not to worry - Reese's Cups are still hugely popular, making them the #2 Candy for Texas for 2017, with Almond Joys finishing up the top 3 slots with third place.
While Starbursy might be reigning supreme in the Lone Star State this year (get it?!), next year is anyone's game - all three top spots sold hundreds of thousands of pounds of candy, so be on the look out for new sweet treats going for the gold in 2018!
Source: CandyStore.com.

What are your favorite Halloween Candies? Let us know in the comments below!