Popular TV- & Movie-Inspired Halloween Costumes for 2015
Home » Blog » Halloween's Hottest Trends, Little Ghost & Ghouls Corner , Halloween Headlines
September 20, 2015 By Wendy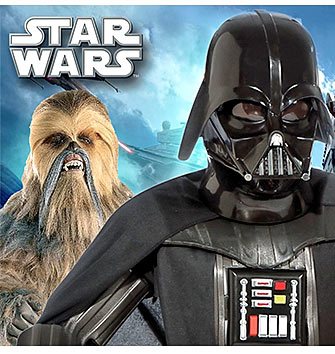 Photo by:
CostumeSuperCenter.com
Halloween is inching closer! If you haven't figured out the Halloween costume for the kids, now's the time to get started. Clearly, popular choices often follow what's been on the big screen and on TV. For movie- and TV-inspired 2015 Halloween costumes, think:
Minions
Jurassic World
Cinderella
Avengers: Age of Ultron
Star Wars: The Force Awakens
Descendants
Paw Patrol
Teenage Mutant Ninja Turtles
You also can't go wrong with classics like the witch and superheroes like Batman, Spider-man and Superman.
Let us know how your kids will be dressing up this Halloween!