Bloody Valentine Experience Awaits You at Creepy Hollow Haunted House
Home » Blog » Texas's Best Weekend Events, Texas Haunts: An In Depth Look, Texas Haunt News
January 24, 2018 By Wendy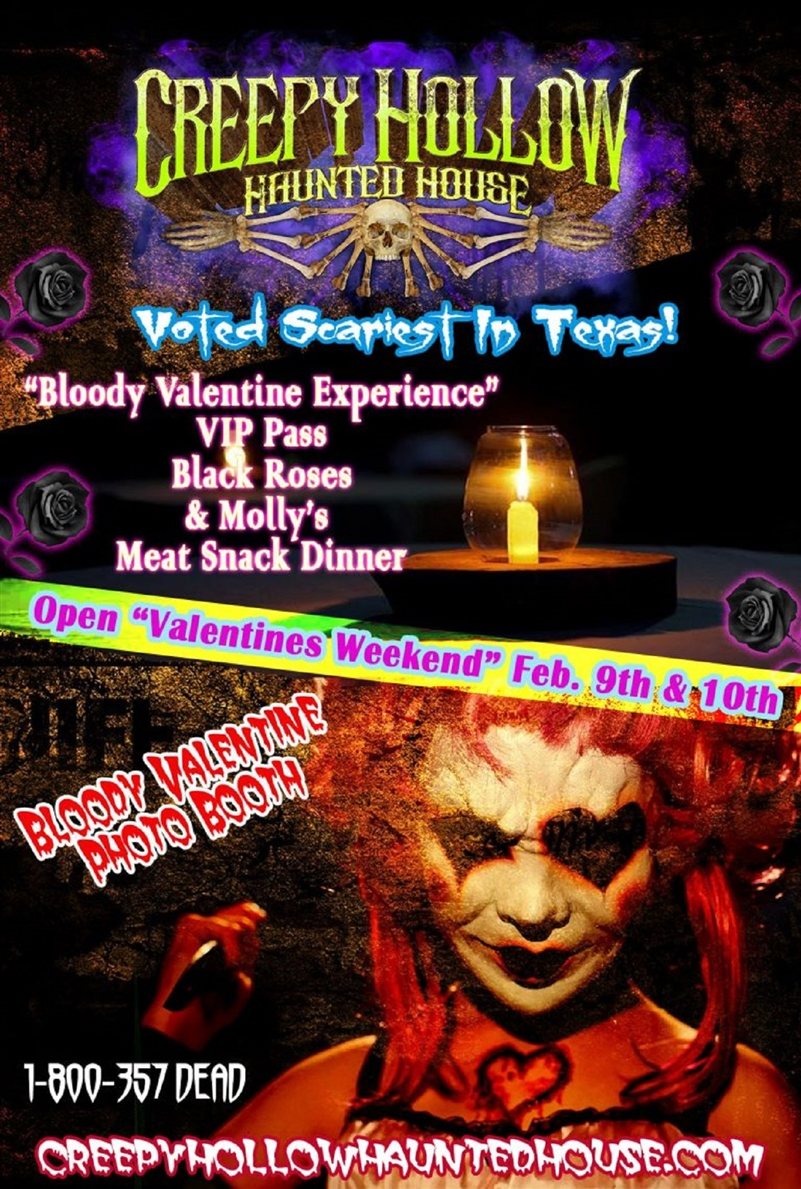 Creepy Hollow Haunted House Presents Bloody Valentine Weekend.
Photo by:
Creepy Hollow Haunted House.
You won't be romancing to a sweet candlelight dinner at Creepy Hollow Haunted House this Valentine's Day holiday. Instead, experience scares that will have you screaming the entire night. "Bloody Valentine Weekend" features special themed characters and grounds, a photo booth, freak show, Molly's Meat Snack Dinner, Dark Roses, and all haunt attractions with the "Bloody Valentine Experience."
Grab a date who's up for a thrilling experience this Valentine's weekend or a group of friends. Tickets are $30 per person for all the haunt attractions or $60 per person for the full Bloody Valentine Experience. Bloody Valentine Weekend at Creepy Hollow Haunted House runs on Friday, February 9th, and Saturday, February 10th, from 7PM-11:30PM.