Even Witches Experience Broken Hearts, Now Darkness Looms at Dark Hour Haunted House
Home » Blog » Texas's Best Weekend Events, Texas Haunts: An In Depth Look, Texas Haunt News
January 24, 2018 By Wendy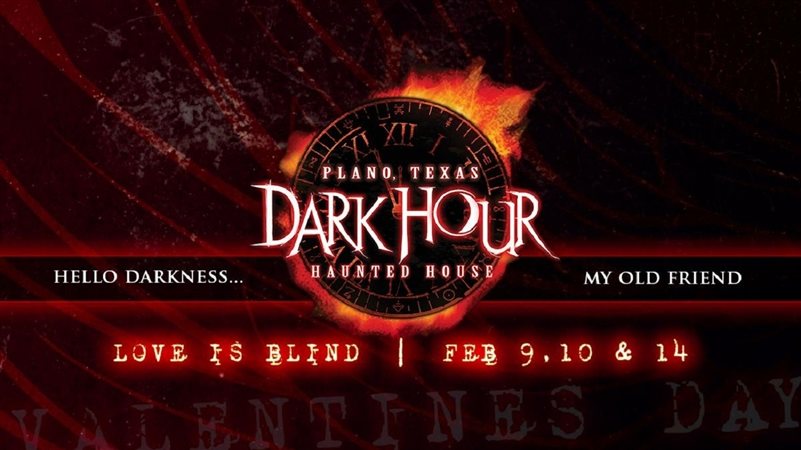 Dark Hour Haunted House Presents "Love Is Blind".
Photo by:
Dark Hour Haunted House.
When a witch is broken-hearted, a spell of darkness is cast. Not only has Giselle the witch lost her love but she finds out her sister has betrayed her out of jealousy. Experience "Love is Blind" at Dark Hour Haunted House this Valentine's Day holiday. Are you brave enough to face total darkness and torment in Coven Manor? Bring a date or a group of friends for this three nights only event!
"Love is Blind" presented by Dark Hour Haunted House runs on Friday, February 9th, and Saturday, February 10th, from 7PM – 11PM, and on Valentine's Day, February 14th, from 7PM – 10PM. Tickets are $28 per person for Dark Hour general admission or $36 for combo Dark Hour and Carl's Playhouse.