Dark Hour Haunted House Presents a Haunting Holiday Experience with "Wreck The Halls"
Home » Blog » Texas's Best Weekend Events, TexasHauntedHouses.com News and Updates, Texas Haunt News
December 19, 2019 By Wendy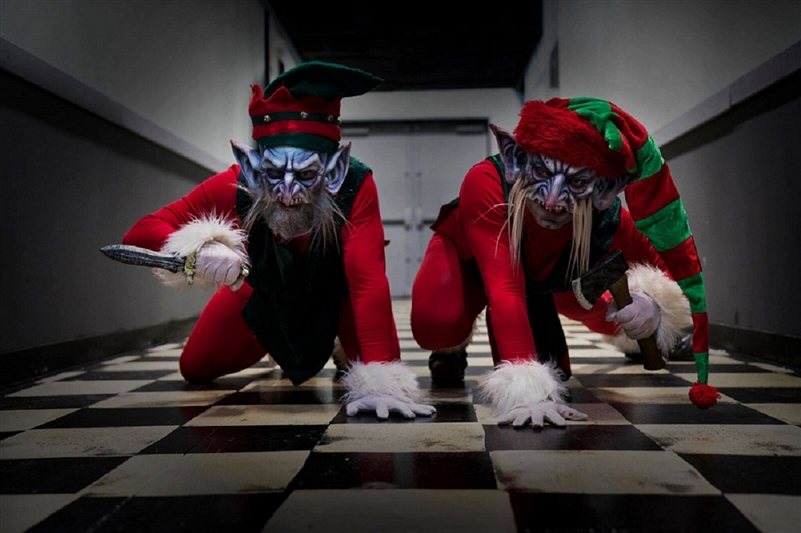 Photo by:
https://www.facebook.com/DarkHourHaunt/
For a haunted, twisted, and terrifying holiday experience this December, head over to Dark Hour Haunted House for "Wreck the Halls 2019." This haunted holiday experience is action-packed. Meet the wicked ice Witch, her most sinister acolytes, and her loyal beasts. The wintry wonderland of horror also includes evil elves and dark winter lords.
Ready to face the haunted holiday experience at Dark House Haunted House this December? Purchase tickets online for December 27 & 28. "Wreck the Halls" runs from 7 p.m. to 11 p.m.