Scare-Filled December in Texas with Friday the 13th and Christmas Haunted Attractions
Home » Blog » Texas's Best Weekend Events, TexasHauntedHouses.com News and Updates, Texas Haunt News
December 11, 2019 By Wendy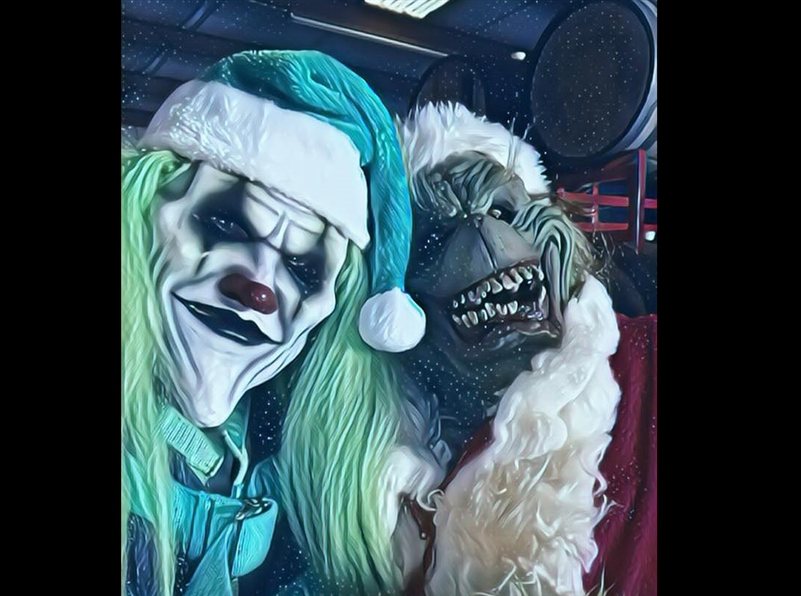 Photo by:
Creepy Hollow Haunted House via Facebook
December is turning out to be not only a wonderful time of year, but a scare-filled one too! We have Friday the 13th falling in December and the month is also packed with Christmas haunted attractions in Texas. Experience the holiday season with Krampus, evil elves, Christmas haunted houses and much more.
Check out all the holiday horror in store for Texas below!
13th Floor Houston Presents: Krampus: A Haunted Christmas
7075 Farm to Market 1960 Rd W. Houston, TX
(281) 816-5054
Open: 12/13 & 12/14
House of Torment Austin Presents: Krampus: A Haunted Christmas | Chapter 3: Holiday Spirits
2632 Ridgepoint Dr. Austin, TX
512-407-9449
Open: 12/13, 12/14 & 12/21
J & F House of Terror Presents: Christmas Haunt
1855 Wall Street Suite B, Garland, TX
972-278-7692
Open: 12/6, 12/7, 12/8, 12/12, 12/13, 12/14 & 12/15
Creepy Hollow Haunted House
12872 Valley Vista Drive, Rosharon, TX, 77583
Open: 12/13 & 12/14
Moxley Manor Haunted House
510 Harwood Road, Bedford, TX, 76021
Open: 12/13 & 12/14
Scream Hollow Wicked Halloween Park
149 Split Rail, Smithville, TX, 78957
Open: 12/6, 12/7, 12/13, 12/14, 12/20 & 12/21
Dark Hour Haunted House
701 Taylor Drive, Plano, TX, 75074
Open: 12/13, 12/14, 12/27 & 12/28
3 HaunTs
333 Our Road, Shepherd, TX, 77371
Open: 12/20, 12/21, 12/27 & 12/28