LEGO Introduces the Monster-Themed Minifigures for Halloween!
Home » Blog » TexasHauntedHouses.com News and Updates, Halloween's Hottest Trends, Halloween Headlines
September 10, 2015 By Wendy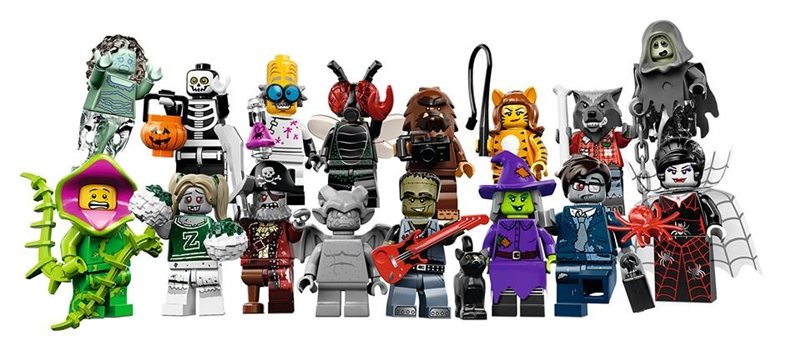 Photo by:
LEGO on Facebook.
Whether you're a LEGO fan or not, the latest new monster-themed minifigures out for the Series 14 LEGO Minifigures Collection are sure you catch you eye! Hey, maybe it'll even give you an idea on how to dress for Halloween!
There are 16 new figures out, including a:
Crazy Scientist
Fly Monster
Wacky Witch
Gargoyle
Monster Rocker
Spider Lady
Banshee
Specter
Skeleton Guy
Square Foot
Tiger Woman
Werewolf
Zombie Pirate
Zombie Cheerleader
Zombie Businessman
Plant Monster
Each minifigure that comes in a sealed 'mystery' bag includes one or more accessories and a display plate.
The collection became available on September 1st.
Let us know which minifigure you get your hands on and if you have a favorite from this series – leave a comment!