Wicked Valentines Weekend for Couples and Singles at Scream Hollow
Home » Blog » Texas's Best Weekend Events, Texas Haunts: An In Depth Look, Texas Haunt News
January 26, 2018 By Wendy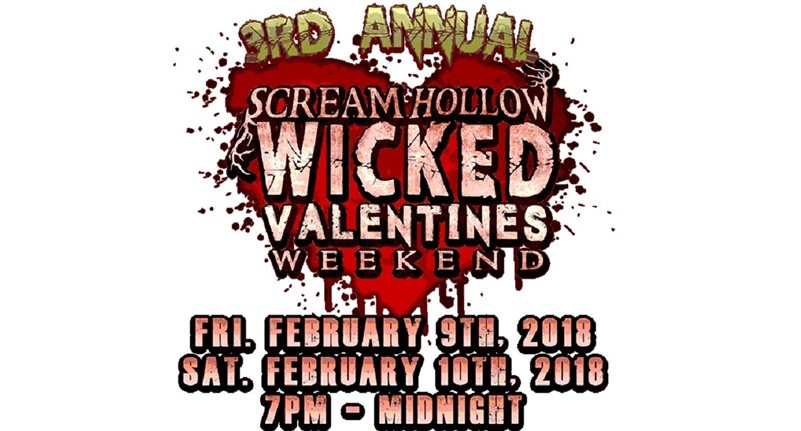 Scream Hollow Presents 3rd Annual Wicked Valentines Weekend.
Photo by:
Scream Hollow.
If you want to have a blast this Valentine's Day weekend then Scream Hollow is where you need to be! It doesn't matter if you come with your date or if you're single because you're bound to have a spooktacular time.
The 3rd Annual Scream Hollow Wicked Valentines Weekend includes a masquerade ball with couples in black masks and singles in white mask dancing the night away to live music. Also enjoy four scary haunted houses across 18 buildings, an outdoor bonfire, Death by Chocolate for all things chocolate, the Rabid Beer and Wine bar, Cackling Witch Café and Bakery for tasty brisket sandwiches, palm readers and fortune tellers, and matchmaking games for singles.
Scream Hollow's Wicked Valentines Weekend runs on Friday, February 9th, and Saturday, February 10th, from 7PM – midnight. Admission is $25.95 per person. Don't miss out on a wicked Valentines celebration event!