Texas Shows How to Throw Scary Thrills into Valentine's Day Celebrations with Haunted Attractions
Home » Blog » Texas's Best Weekend Events, TexasHauntedHouses.com News and Updates, Texas Haunt News
January 19, 2018 By Wendy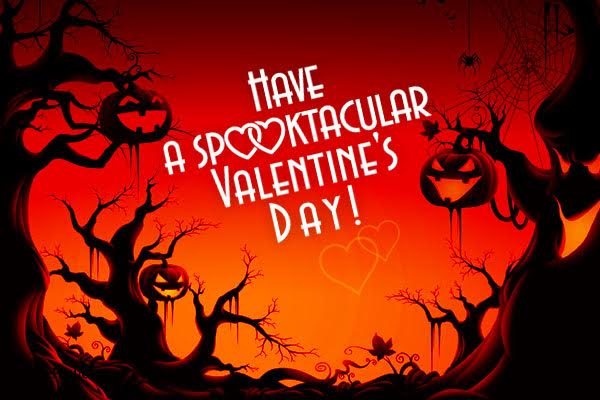 This Valentine's Day occasion, whether you have a sweetheart or you're single, fun and scary thrills are open to all! Texas is home to many haunted attractions for Halloween, but come February opportunities for heart-pounding experiences come again! Experience the fun of a good thrill for a date night or a fun night out with friends. Add these thrilling Valentine's haunt attractions in Texas to your plans this February!
Bloody Valentine Weekend at Creepy Hollow Haunted House
12872 Valley Vista Dr. Rosharon, TX
Open: Feb 9th & 10th | 7-10PM

Dark Hour Presents: Love Is Blind
701 Taylor Dr. Plano, TX
Open: Feb. 9th – 10th & 14th | 7-10PM or 1-4PM on Feb. 14th

My Bloody Valentine: Nightmare on 19th Street
602 E 19th St, Lubbock, TX
Open: Feb 10th | 7:30pm - 11pm

Queen of Hearts Bloody Special - Hatch and Kraven's Bloody Valentines Walkthrough
1400 W. Taylor Street Sherman, TX
Open: Feb 9th & 10th | 7pm-11pm
Love Bite: A Valentine's Haunted House at House of Torment Haunted House
2632 Ridgepoint Dr. Austin, TX
Open: Feb. 9th & 10th | 7-10PM

Scream Hollow Wicked Valentines Weekend
149 Split Rail Ln Smithville, TX
Open: Feb 9th & 10th | 7pm - midnight | $25.95 Per Person

Valentine's Day Haunted House at Moxley Manor
510 Harwood Rd. Bedford, TX
Open: Feb. 10th | 7:30-10PM
Is your Haunted Attraction hosting a Valentine's Day event? Email or Call us at 888-228-5265 to find out about getting listed.