TransWorld's Premier Haunted Attraction Tour & Education Series Taking Place in Dallas this May!
Home » Blog » Texas's Best Weekend Events, Texas Haunt News, Halloween Headlines
April 11, 2017 By Chelsea T.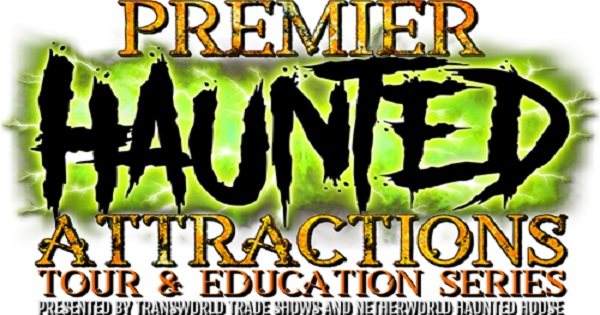 Photo by:
Premier Haunt Tour
The Premier Haunted Attractions Tour and Education Series presented by TransWorld will be taking place this May at the DoubleTree Hotel in Dallas. The two-day event will happen the 19th-21st and will feature tours of Dark Hour Haunted House and Reindeer Manor Halloween Park, seminars and workshops.
This event gives attendees an opportunity to explore two haunted houses long before the Halloween Season arrives, while getting a behind the scenes look and gaining some knowledge at the seminars.
Schedule:

Saturday, May 20th
10:00 am – 11:00 am – Classes*
10 minute break
10:10 am – 12:10 pm – Classes*
10 minute break
12:20 – 1:20 – Classes*
10 minute break
1:20 pm – 2:50 pm – Lunch at Dark Hour catered by Ye Old Butchershop
2:50 pm – 3:50 pm – Classes* / Start back stage tours
10 minute break
2:50 pm – Start groups on back stage tours. Groups of 20 ten minutes apart- tour takes between one and two hours for show and back stage areas. While groups are queueing for the back stage tour, We will be doing some acting exercise demos that we do with our cast in one area while you wait and we will have entertainment/infotainment on the Stage screen.
4:30 pm – Dinner/After-Party Room available starting at 4:30 pm at Love and War Restaurant (directly across the parking lot from Dark Hour).
6:00 pm – 9:00 pm – Dinner service starts at 6:00 pm. At 8:00 pm you can walk back across the parking lot to Dark Hour for the show (a shuttle will be provided for those who are unable to make the walk).
9:30 pm – After-Party at Love and War Restaurant, featuring a Q&A With Allen Hopps and Lucy Moore.
Sunday, May 21st

10:00 am – 4:00 pm – Classes (whichever class you chose at registration)

Click here to purchase your tickets today!