'Dog Days of Summer' Coming to Dark Hour Haunted House this July!
Home » Blog » Texas's Best Weekend Events, TexasHauntedHouses.com News and Updates, Texas Haunt News
April 15, 2019 By Chelsea T.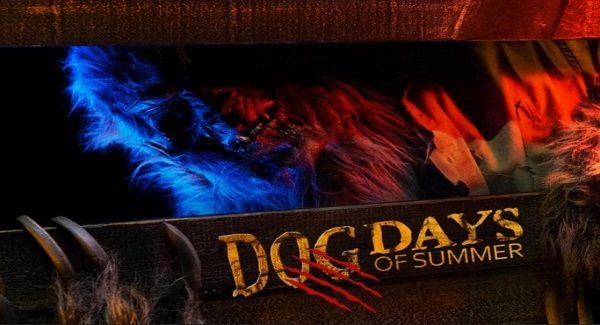 Welcome to the Dog Days of Summer...
Photo by: Dark Hour Haunted House
Halloween may be months away, but Dark Hour Haunted House in Plano is giving thrill seekers a chance to enjoy some summertime scares this July. Their special event, "Dog Days of Summer," will take place on July 19th, 20th, 26th & 27th from 7-11 PM.
What do you think is worse? Being eaten by werewolves or being turned into one? So the story goes... Baba Lupina possesses a powerful talent that allows her to transform herself into a werewolf. When she had been called to lead the Dark Hour Coven, her loyal gypsies followed despite the dangerous voyage ahead of them.
The swamps near the manor became their camp, and the gypsies spread the werewolf's curse throughout the surrounding land. Pretty soon, the pack of wolves will be able to bring about the Dark Hour!
During the Dog Days of Summer, travelers in this Louisiana Bayou will face a number of terrifying threats. Not only will they have to watch out for the Gypsies and witches, but the Rugarou is also running rampant! So, which will it be? Do you prefer to be eaten or turned? Find out this Summer!
Click here for more details & to purchase your tickets ahead of time.