'Wreck the Halls' Holiday Haunt to Take Over Dark Hour Haunted House this December
Home » Blog » Texas's Best Weekend Events, TexasHauntedHouses.com News and Updates, Texas Haunt News
November 27, 2018 By Chelsea T.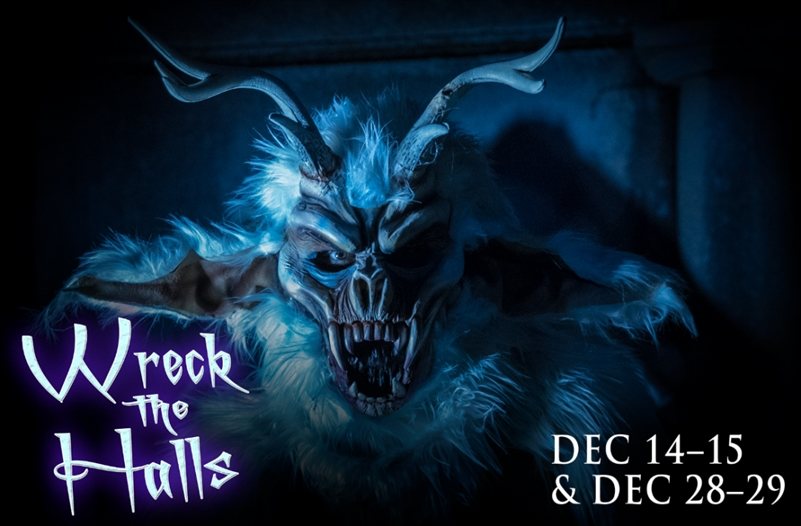 Photo by:
Photo via Dark Hour Haunted House
Already in need of some thrills and chills? Have no fear! Dark Hour Haunted House in Plano will be hosting their annual holiday event, 'Wreck the Halls' this December. Add a scary-good twist to your holiday celebrations by checking out the scares in store!
'Wreck the Halls' will take place on December 14th, 15th, 28th & 29th, giving local thrill seekers a chance to enjoy some horror even after the Halloween Season has come and gone.
Those brave enough to enter will be immersed into a Winter Wonderland like no other, where evil elves roam about and the toys are out for revenge! One lonely toy's wish comes true by an ancient genie, bringing life to all the toys in the world.
Now... those toys want revenge, too! Krampus and his evil army of elves are about to feel the wrath... and visitors will be stuck right in the middle of the battle royale. Who's side will you take?
Click here to purchase your 'Wreck the Halls' tickets today!