Haunted Houses, Spook Walks & Other Halloween Attractions in Corpus Christi
Whether you're from Corpus Christi, or you're simply visiting this Halloween Season, there are plenty of festive fun to enjoy this Halloween Season. If you're looking for a day of family fun in a pumpkin patch, or spending the evening Haunt hunting with friends is more your speed, Corpus Christi has plenty of exciting Autumn activities to enjoy this October. Halloween comes around but once a year, so if you're passing through Corpus Christi this Fall, make sure to not miss out on the thrills, chills, and scares this year!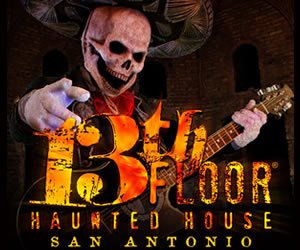 Located in San Antonio
SAN ANTONIO'S LARGEST HAUNTED HOUSE, THE 13TH FLOOR! 13th Floor Haunted House has arrived in San Antonio! The longest and largest Haunted Attraction in San Antonio! Prepare yourself San Antonio Haunted House lovers, for a Halloween Haunted House experience like nothing before in the Alamo City, Read More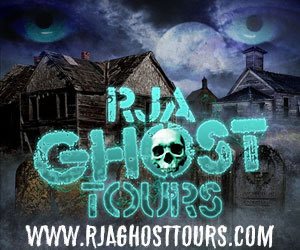 Located in San Antonio
Open today!
Experience the paranormal with RJA Ghost Tours. Explore the past & unknown. Embark on an authentic journey to some of the most haunted sites in San Antonio. Join us on a san antonio ghost tour. We conduct ghost tours nightly in one of the most haunted cities in America! Re-live the past as we take Read More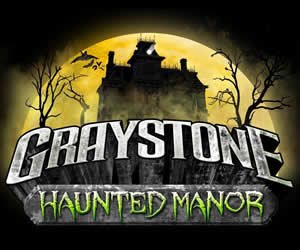 SAN ANTONIO'S LARGEST HAUNTED HOUSE, THE 13TH FLOOR! 13th Floor Haunted House has arrived in San Antonio! The longest and largest Haunted Attraction in San Antonio! Prepare yourself San Antonio Haunted House lovers, for a Halloween Haunted House experience like nothing before in the Alamo City, 13th Floor Haunted House! Designed by nationally recognized haunted house designers...

Read More

Categories: Haunted Houses

Experience the paranormal with RJA Ghost Tours. Explore the past & unknown. Embark on an authentic journey to some of the most haunted sites in San Antonio. Join us on a san antonio ghost tour. We conduct ghost tours nightly in one of the most haunted cities in America! Re-live the past as we take a ghost tour listening to ghost stories, history, legend, as well as folklore attached to...

Read More

Categories: Haunted Houses | Spook Walks / Haunted Trails | Ghost Tours | Halloween Parties & Nightlife | Other Events